thinkingParticles Subscription Drop 10 Service Pack 1
Cebas Visual Technology Inc. is pleased to announce its release of thinkingParticles Subscription Drop 10 Service Pack 1. In our ongoing effort to deliver great value and enhancements to our Subscription user base, we continously add new features and fix issues found in our software.
Service Pack 1, available Now
General Bug Fixes and Speedups
VolumeBreaker: Multithreading Speedup up to 10 times faster!
New Option in SchematicView Rollup: Checkbox On/Off HideCoupled
Available for: Commercial Release; Educational Version; Trial Version
Read the full release notes of our Subscription Drop 10 release, that came out 2 Months ago. Click
THIS LINK
to learn more about our Major Drop 10 Relase.
As always, Subscription users in good standing can download this Service Pack for free form their cebas Product Manager. Choose the UPDATES feature to check for available updates. Users should see a Subscription Drop 10 SP1 entry.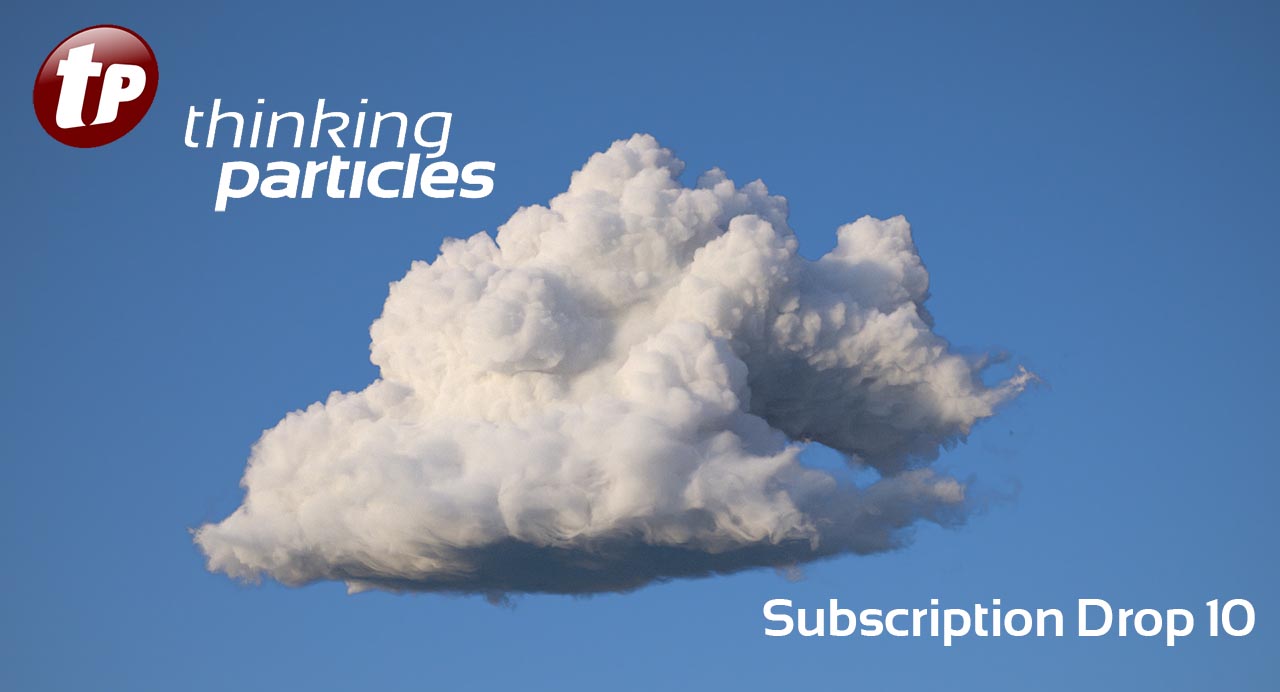 This announcement does not represent a list of all new features available in thinkingParticles Subscription Drop 10. An extensive list of new features can be found on our website under: www.cebas.com/thinkingParticles and in the What's New section of the online manual.
The best thing to do is download the thinkingParticles unlimited free trial or email info@cebas.com for an educational license.
thinkingParticles 6.10 officially supports 3ds Max 2021, 2020, 2019
BACK