FOR IMMEDIATE RELEASE
finalFluid Service Pack 2 Out Now
Finally, realtime comes to the 3ds Max Viewport.
We are thrilled to announce the release of Service Pack 2 for finalFluid, the groundbreaking GPU-based Real-Time fluid simulation system for 3ds Max by Cebas Visual Technology Inc. This update introduces a range of new features and enhancements, providing users with even more realistic smoke and fire effects, improved workflow, and increased performance.
Enhanced Sparse Grid Solver
The new service pack builds upon its enhanced solver that optimizes memory usage. By dynamically allocating simulation blocks and utilizing memory only in active/resident regions of interest, we have eliminated the long-standing restriction of GPU fluid solvers. No longer will enormous amounts of memory be wasted in regions where nothing happens, resulting in more efficient simulations.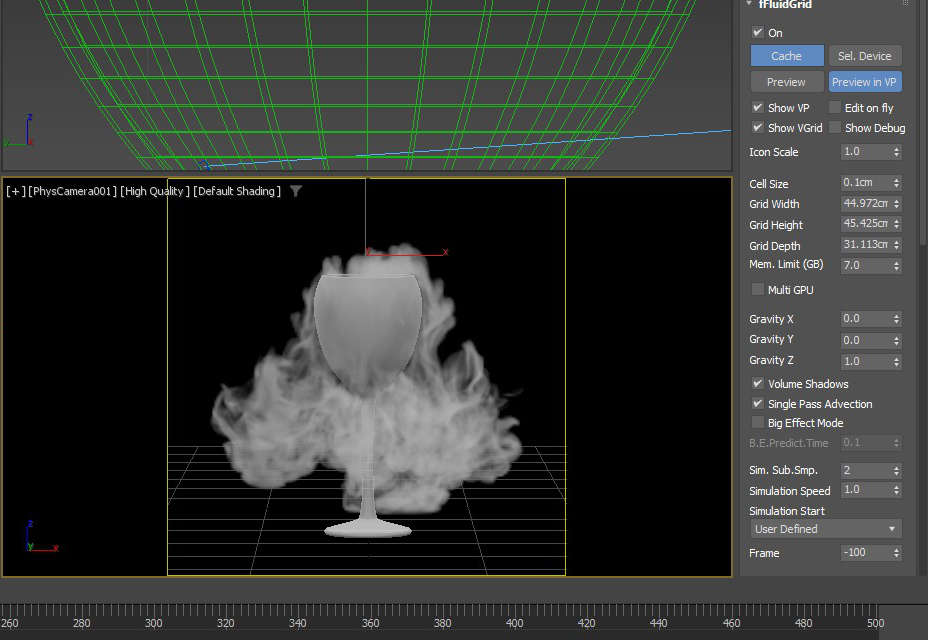 Real-Time Visualization inside 3ds Max Viewport
Service Pack 2 revolutionizes the workflow by introducing a brand-new method to visualize fire and smoke effects directly inside the 3ds Max viewport. In addition to the existing dedicated real-time playback preview window, users can now activate and view the fire and smoke effects right within the 3ds Max viewport. Furthermore, when playing back the 3ds Max viewport, the fire and smoke effects are updated in real-time, offering a true transparent workflow between fluid simulation and 3ds Max modeling viewport.
finalFluid's new 3ds Max realtime viewport display is leveraging the MemarDesign™ LLC, NixViewportSDK. Realtime viewport support is available for 3ds Max 2024 and 2023.
Improved Compatibility and Support
We continue to support a wide range of particle systems. In addition to the Standard Particle Support, advanced 3rd Party Particle System Support has been enhanced in this version. Furthermore, finalFluid now offers support for Internal and External Renderers via OpenVDB, and it also includes Direct Volume Rendering™ with finalRender, enhancing compatibility with various rendering workflows.
Minimum Requirements
To take advantage of the new features and improvements in finalFluid Service Pack 2, ensure your system meets the following minimum requirements:
DX12 NVIDIA GPU and Windows 10

Nvidia GTX Graphics card with a minimum of 4GB VRAM (additional 8GB card recommended for optimal performance)

3ds Max 2024 or 2023

Sufficient hard-disk space (SSD recommended) to write gigabytes of simulation data caches.
Availability
finalFluid Service Pack 2 is available for 3ds Max versions 2024 and 2023 only. Users in the entertainment and industrial design industries can leverage the power of NVIDIA GPUs to create stunning, movie-quality fire and smoke VFX in real-time, without sacrificing performance or memory usage.
Update now to finalFluid Service Pack 2 and experience a new level of realism and efficiency in fluid simulations within 3ds Max. Should you encounter any issues or have feedback, please don't hesitate to contact our support team.
Users can find more in depth product descriptions and order direct from cebas' website at www.finalFluid.com
BACK